Philippines can be a global leader in advergaming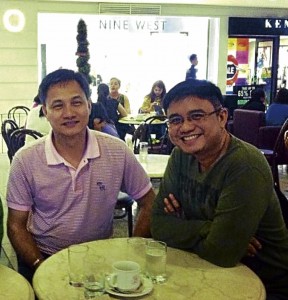 by Roger Pe, via Inquirer.net |
Who doesn't know Angry Birds? It was one of 2012's biggest buzzwords, a hugely successful smartphone video game that got millions of people worldwide, across all age groups playing like crazy.
This year, the Philippines is on the cusp of becoming a world leader in video-gaming as a proudly made Pinoy video game aims to surpass what Angry Birds has reached in terms of popularity and dollar payback.
But that's getting ahead of the story.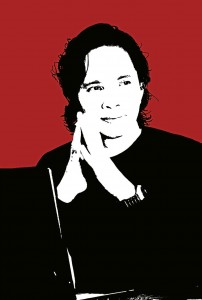 From a $140,000 investment, Angry Birds returned with $70 million in revenues. The blockbuster hysteria that it created is a great case study for the growing importance of video games as new media highway for forward-thinking advertisers.   A case in point is the rapidly evolving online, social and mobile game markets. They all have captured the hearts of Asian and world gamers.
Huge untapped market   Video game is a $48-billion industry and is expected to grow to $68 billion this year. The two-year-old online social gaming is worth $600 million and will jump to $1 billion by 2013 alone.   Let's focus our eyes on Asia.   There are more than 180 million online gamers in China and the industry outperforms the national GDP growth.   According to the 2011 China's games industry annual and five-year forecast report, published by Niko Partners, a leading research firm specializing in Asian games market, the 2011 growth rate reached 21.4 percent, or a revenue of $5.8 billion.   The World Bank has projected a growth rate of 9.3 percent for China's gross domestic product for the same year. Southeast Asia follows China's lead, predicted at $1.7 billion with 100 million gamers by 2014. To make the good news even better, paying gamers are now a majority.   A cinemablend.com report declares the Asia-Pacific region as the largest gaming market in the world. It is expected to be the fastest-growing region within the next five years.   By 2015, there will be more than 100 million gamers throughout the emerging markets of Indonesia, Malaysia, the Philippines, Singapore, Thailand and Vietnam.   Asia-Pacific also dominates the mobile games industry, accounting for over 60 percent of the $13.4-billion global market. This has been driven primarily by Japan and South Korea, and now China, the world's biggest mobile market.
Fun media
Nike, Nestle, McDonald's are some of the biggest brands that have utilized video gaming to connect to its core target more intimately and in a fun way.
Called Advergaming, it is a fun marketing way using a downloadable video game that advertises a product by weaving the brand as part of the game.
"The beauty of it is that it gives you not only online and offline consumer interaction but also results in real time with real metrics," says Homer Nievera, the man at the helm of Bazinga Inc., largely responsible for marketing Pinoy digital ingenuity to the world.
As cool as the video games he markets, and a social media expert down to e-commerce and e-wallet, Nievera, "Homerun" to many, prefers to call himself a serial global technopreneur.
Nievera's prime advocacy is helping start-ups succeed through multiple streams of revenues.   As an expert business developer who has helped local and global tech companies achieve hypergrowth, Nievera is a sought-after consultant and speaker. He currently does the rounds of meetings and conferences for topics such as social entrepreneurship, gamification and hyper-sales growth.
Endless possibilities
"In Advergaming, you might see a character having a soft drink, a car driving past a snack food billboard, teeners chatting on their tablets, a gang hanging out in a mall, a dad making a bank transaction, a housewife indulging in a beauty salon, etc. The possibilities for branding and, most importantly, consumer engagements, are infinite," Nievera says.   Along with his business and marketing director August Martinez III, Nievera is gungho about selling Pinoy video games to the world—even 'crazy' with a cool promo idea offering a brand-new Audi for a soon-to-be launched online game on social media.
As for Martinez, "We are an enabling techno-Pinoy company whose main focus is to market world-class Pinoy digital work through innovative technologies and creative solutions."   Martinez is proud of Bazinga being a digital entertainment company engaged in providing fun to the public through casual and social gaming.
"Starting with our flagship offering, Bazinga World is ready to help talented Pinoys in monetizing their digital ideas," Martinez says.
Bazinga World
Bazinga came from the word used by celebrity Sheldon Cooper in the sitcom "The Big Bang Theory," meaning "gotcha" or "eureka."
The dynamic company has immensely talented, young and innovative people, experts in their respective fields with proven track records. It has grown so fast that it now has offices in California and Texas, which help market Pinoy video games and entertainment content worldwide.
"We support local game programmers and developers by providing the right ecosystem to realize their dreams of having their software programs and games see the light of day," Martinez explains the company's mission.
Bazinga is poised to be a major global player in digital entertainment. In fact, it is all set to launch a bunch of Philippine-made video games globally: WordTrotter and about a dozen exciting more.
All of them created in partnership with, undoubtedly, the Philippines' top digital gaming developer, Palmagick Entertainment, whose wizard is Gil de Palma, a UP graduate, writer, artist, filmmaker, and creator of WordTrotter, "the world's coolest word game," as described by online video game diehards.
In 2001, the University of the Philippines National Writers Workshop, one of the most prestigious writing fellowships in Asia, awarded De Palma its first fellowship for screenplay.   De Palma was also a finalist in 2007 Asian Television Forum SuperPitch (Singapore); 2003 Moondance International Film Festival (Hollywood); 2002 Cinemanila International Film Festival; semifinalist, 2001 Paramount Pictures-Chesterfield Film Company: The Writer's Film Project (Hollywood) and 1999 Big Australian International Screenplay Competition.
Apart from WordTrotter, De Palma also was the creator of the superhero pack Taekwondoggs. He is currently co-developing a video game with an international brand of health and beauty products. The game allows players to build a business empire using product purchases built-in to enhance the total gaming experience.
PH: World capital for video games
Just like Pinoy world-class animators used by Hollywood and other filmmakers around the world (Hanna Barbera, Walt Disney, Pixar), the Philippines is slowly becoming one of Asia's biggest sources of online video games to the world.   In WordTrotter, De Palma brings into play the technique of word retention by familiarization-multiplied a thousand fold by the thrill of casual gaming.   It is designed with the nonviolent play-and-learn casual gaming model to reach practically all demographic sectors worldwide.
"WordTrotter is unlike any online word game you have played. Here, you'll meet characters that are able to walk upside down and sideways," De Palma says.
"The amazing thing about it is you get to build your English vocabulary in the process—whether you like it or not. And you're going to have so much fun doing it," he adds.
Want to share the game? Easy. One click and your friends will get it. Want the world to know your top score? Just click. Want to send a free game, power-up gifts, and other game freebies? WordTrotter on Facebook will handle it all for you.
With the continued gamification of media and humans getting wired for fun and games, the troika of Nievera, Martinez and De Palma is poised to put the country on centerstage of world advergaming.
(Visited 187 times, 1 visits today)